Fall in Love at the TOP 5 Chocolate Dessert Cafés
February is the month of the most romantic day of the year – Valentine's Day! Celebrated by lovers all over the world, in Korea, it is a day when a woman expresses her feelings to her beloved with chocolates. Chocolate products and trending chocolate cafés become a craze every February.
If you are planning a trip to Korea with your special someone in February, consider adding a visit to a chocolate dessert shop to your schedule. Here's a list of five must-visit chocolate cafés according to a popular Korean dining mobile application for the most romantic and sweetest date ever!
Visual Temptation, Little&Much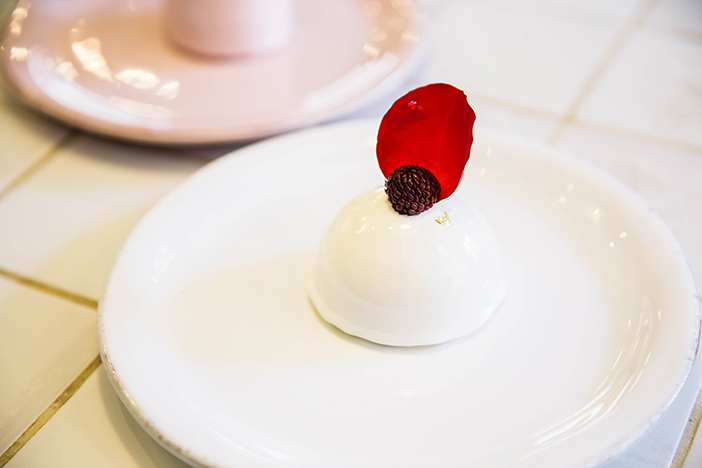 Little&Much

Featured in the Korean variety program "Wednesday Food Talk," Little&Much is a mousse cake café operated by a married couple. The signature menus of this café are strawberry cheesecake and white chocolate dome cake. Each bite of strawberry cheesecake bursts with the flavor of refreshing raspberries while the soft cheese melts in your mouth. White chocolate dome cake presents a fascinating combination of refreshing passion fruit cream and crème brûlée covered with a dome made of white chocolate.
☞ Address: 49, Hakdong-ro 56-gil, Gangnam-gu, Seoul (more info)
Enjoy a Delicacy Course at Sona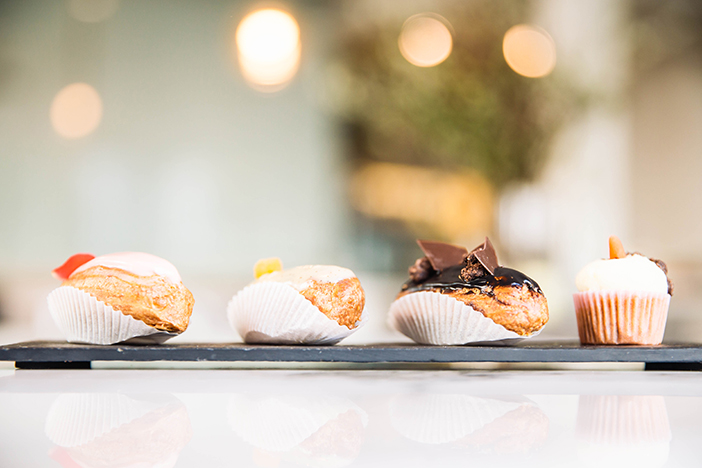 Sona

Sona is a dessert café located on Sinsadong's Garosu-gil Road that brings joy to both your eyes and taste buds. With a hint of traditional French collaborated into American-style desserts, an expert patisserie prepares a dessert course on the spot. From between the two most popular desserts of Vacherin and Oh! Chocolate, we recommend Oh! Chocolate. Hot chocolate syrup is poured over a thin chocolate cover to melt it away, presenting a sweet surprise that will astound viewers to cry out "Oh!"
☞ Address: 40, Gangnam-daero 162-gil, Gangnam-gu, Seoul (more info)
Taste of Rich Chocolate Gelato, Cacao Boom
Cacao Boom

If you are craving a flavor-rich, chunky ice cream, head over to Cacao Boom. Introduced in the ice cream episode of the "Wednesday Food Talk," Cacao Boom is famous for its traditional Italian gelato created by a first generation chocolatier. The gelato can be ordered in various sizes and comes in five different flavors, including the signature flavors of Strong Chocolate and Fior di Latte. Fior di Latte is sweet followed by a simple aftertaste while Strong Chocolate bursts with chocolaty richness.
☞ Address: 3, Hoenamu-ro, Yongsan-gu, Seoul (more info)
Pizza Meets Chocolate, Max Brenner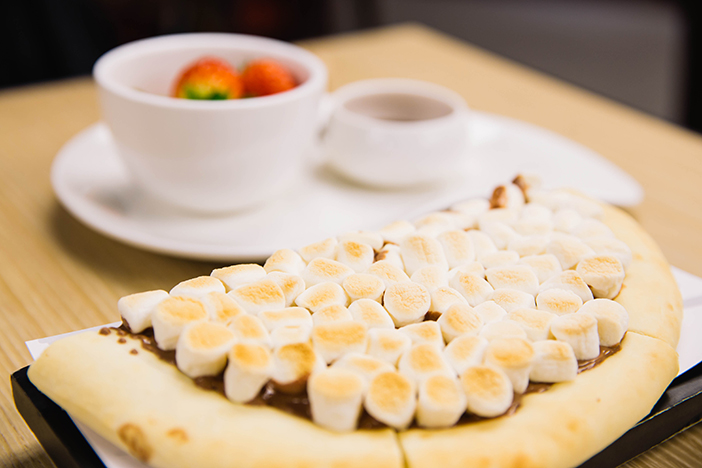 Max Brenner

Max Brenner is a New York based franchise chocolate shop well-known among chocolate aficionados. A wide variety of menus is offered including desserts using chocolate fondue and the shop's most popular menu, chocolate chunk pizza. Topped with marshmallows, the pizza offers a combination of chewy pizza dough and sweet chocolate. You can create a mix of sweet delights by ordering an additional topping of banana to your pizza.
☞ Address: 176, Sinbanpo-ro, Seocho-gu, Seoul (more info)
The Perfect Temperature for Chocolate, 17℃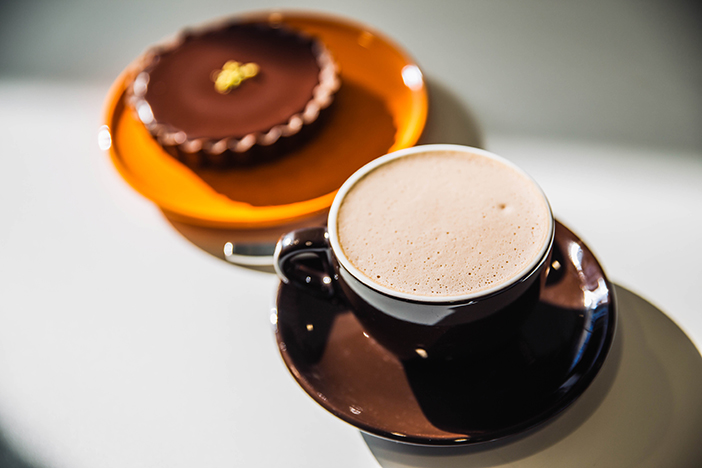 17℃

Grabbing the attention of passer-bys with its name, 17℃ refers to the temperature used to preserve chocolate at its finest state. Presenting a wide variety of hand-made chocolates, purchasable items include chocolate bars and café menus like chocolate cakes and chocolate drinks. In particular, you can control the amount of cacao in your chocolate drink ranging from 40%~80% according to your preference.
☞ Address: 38, Donggyo-ro 29-gil, Mapo-gu, Seoul (more info)