Often called "the Hawaii of Korea," an image of sandy beaches and cerulean blue waters is naturally the first thing that comes to mind when picturing Jeju. While the island does have these beautiful locations, the inland region remains a mystery to many tourists. Hidden within the island are trails through quiet forests and fields of cheerful flowers, as well as unique architectural buildings that can only be found on Jeju Island. If you've gotten your fill of the ocean, direct your gaze inward to enjoy a slow-paced vacation at the attractions hiding in the heart of Jeju Island.
Walk along Jeju's forest trails and flower paths
Kim Kyung Sook Sunflower Farm – Café Seba – Saryeoni Forest Trail & Shrimp Store (food truck)
Sunshine made solid, Kim Kyung Sook Sunflower Farm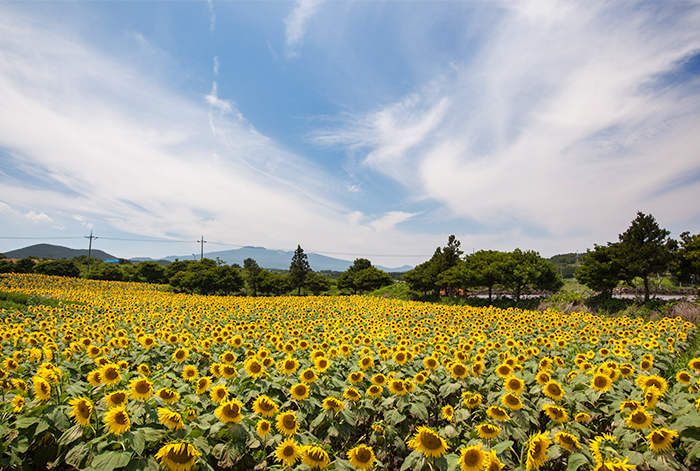 Kim Kyung Sook Sunflower Farm (Top credit: Jeju-si)

Summer is the season of sunflowers in Jeju! At Kim Kyung Sook Sunflower Farm, you can walk through a sea of sunflowers. The farm has over 750,000 sunflowers growing in a 33㎡ field, and is the perfect spot for that amazing photo you didn't know you were missing. Take your pick of flower size, from sunflowers just beginning on their journey to fully grown sunflowers towering over men as if to replace the sun itself. Admission is just 3,000 won and the ticket can be exchanged inside the park for a light snack, like sunflower seed ice cream or hallabong juice.
A moment of peace at Café Seba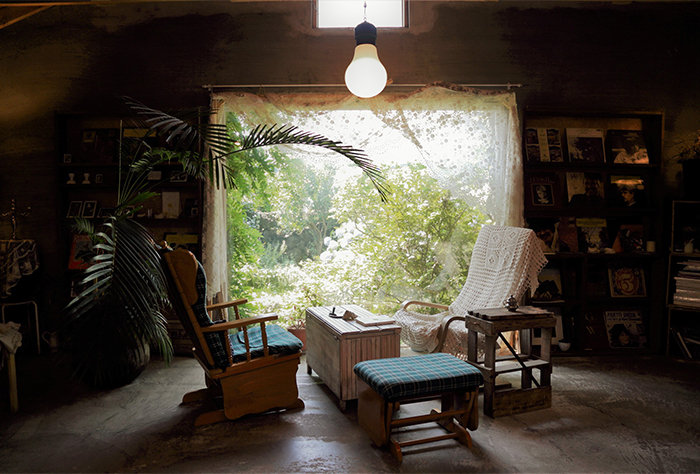 Café Seba

A fifteen-minute drive from the sunflower farm and even farther from the ocean, Café Seba still manages to create a peaceful and calm resting spot with wide windows looking out into the green forest. Take a seat at one of the few tables in the café, bask in the sunlight streaming through the window, and enjoy a moment of uninterrupted relaxation. The two must-try items at Café Seba are the coffees made via moka pot and the hand-made hallabong juice. A bite of freshly made Jeju barley bread dipped in honey completes the moment, to take you away from the worries of the world.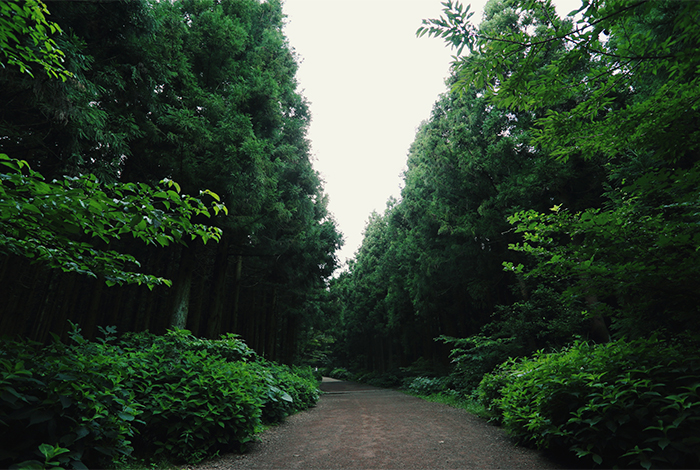 Saryeoni Forest Trail

There are many walking trails and courses all throughout Jeju Island, but none quite like Saryeoni Forest Trail. The trees emit plenty of phytoncides, an active substance used in Oriental medicine and what gives forests their distinct scent. With very little to no incline, the trail is suitable for all visitors to enjoy a leisure stroll through a healing forest. Saryeoni Forest Trail stretches roughly 10 km from the northern entrance to Bulgeun Oreum Volcanic Cone. If you aren't planning on walking the entire course, we recommend visiting the Bulgeun Oreum Volcanic Cone entrance; the visual juxtaposition of red earth and a deep green forest is stunning. This entrance also has a parking lot and a bus stop, making it convenient to visit.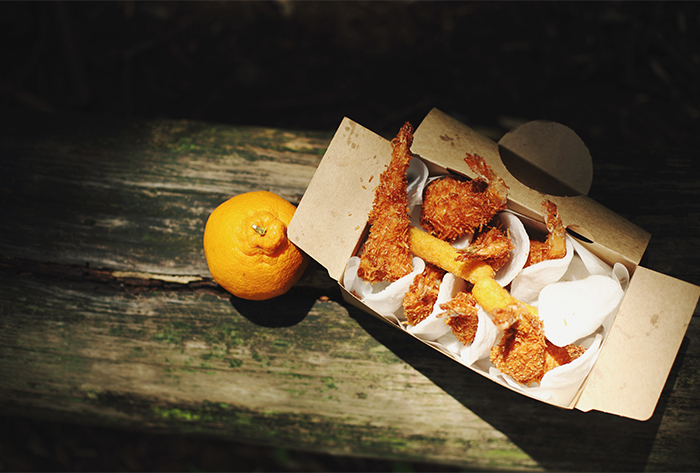 Food truck Shrimp Store

Walking along Saryeoni Forest Trail, it's only natural that you might begin to feel a bit hungry. Food truck Shrimp Store located near the Bulgeun Oreum entrance is here to help all tourists looking for a little something to fill their bellies. The plump and juicy cobra shrimp fried in a coconut batter is mouthwatering. Each order box is filled to the brim, with cheese sticks and shrimp fries filling in the open spaces. Instead of a carbonated beverage filled with unnecessary sugar, opt for healthy carrot juice, made from Jeju-grown carrots. Carry your box of shrimp and drink to a bench along the trail and enjoy making memories of a special forest picnic!
Kim Kyung Sook Sunflower Farm
☞ Address: 854-1, Beonyeong-ro, Jeju-si, Jeju-do
☞ Operating hours: 09:00-19:00 / Open all year round (Subject to change)
☞ Admission: 3,000 won
Café Seba
☞ Address: 20-7, Seonheuldong 2-gil, Jocheon-eup, Jeju-si, Jeju-do
☞ Operating hours: 10:00-17:00 / Closed Sundays & Wednesdays
☞ Signature menus: Moka pot latte ∙ cappuccino 6,000 won / Hallabong ice tea 6,000 won / Barley bread 5,000 won
Saryeoni Forest Trail
☞ Address: 1487-73, Namjo-ro, Pyoseon-myeon, Seogwipo-si, Jeju-do (Bulgeun Oreum Volcanic Cone entrance)
☞ Operating hours: Always open (For safety, entrance after sunset is not recommended)
Shrimp Store (food truck)
☞ Address: 1487-73, Namjo-ro, Pyoseon-myeon, Seogwipo-si, Jeju-do (Bulgeun Oreum Volcanic Cone entrance)
☞ Operating hours: 11:00-18:00 (Subject to change)
☞ Signature menus: Fried coconut cobra shrimp 9,900 won / Hand-made shrimp burger 4,900 won
Man-made masterpieces, architectural delights
Bangju Church - Bonte Museum
Church of Sky, Bangju Church
Bangju Church

Jeju Island's vast natural environment is the perfect canvas for architectural aestheticism. Among the many beautiful structures, Bangju Church stands out. Built by famous designer Jun Itami as a visual representation of the biblical story of Noah's Ark, the structure appears to float on the waters of the pond before it. The waters surrounding the church mirror the ocean horizon far away. The roof of the church is made of slate tiles in a range of colors, from silver to navy to black, all shimmering in the sun like the scales of a fish. The construction of this church is awe inspiring, regardless of one's personal religion or beliefs. However, as this is a house of worship with hundreds of people coming for the service on Sunday, we recommend visiting on a weekday if possible.
Jeju's home of modern art, Bonte Museum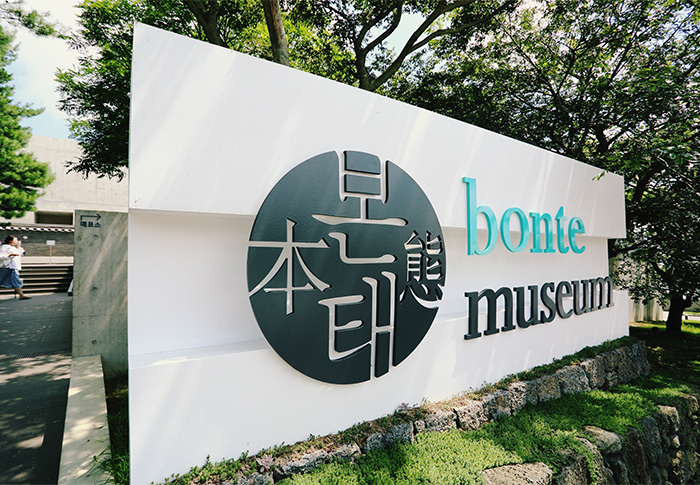 Bonte Museum

Bonte Museum was built by Tadao Ando, one of the world's top three architects. His other buildings located on Jeju Island include the Glass House and Yumin Art Museum on Seopjikoji. Among the three, Bonte Museum has the lowest number of tourists, but gives the best opportunity to take in Tadao's personal architectural style. The name of the museum, Bonte, means "the appearance of nature." The museum itself does a wonderful job of portraying the natural beauty of Jeju's landscape, enhanced by focusing on light, water, and wind, the three key elements of all Tadao works. One place this harmonious blend can be seen is on the water-lined pathway from Gallery 1 to Gallery 2. In addition to the outstanding architecture, the museum houses works from masters of modern art, including Nam June Paik, Yayoi Kusama, Picasso, and Dali. In short, Bonte Museum is a must for art-lovers!
Bangju Church
☞ Address: 113, Salloknam-ro 762beon-gil, Andeok-myeon, Seogwipo-si, Jeju-do
☞ Open hours (Church chapel): 10:00-16:00 / Closed Mondays
Bonte Museum
☞ Address: 69, Salloknam-ro 762beon-gil, Andeok-myeon, Seogwipo-si, Jeju-do
☞ Operating hours: 10:00-18:00 / Open all year round
☞ Admission: Adults 20,000 won / Teenagers 14,000 won / Children & Seniors 12,000 won
☞ Website: www.bontemuseum.com (Korean, English)
More Info
☞ Jeju Tourism website: www.visitjeju.net (Korean, English, Japanese, Chinese)
☞ 1330 Korea Travel Hotline: +82-2-1330 (Korean, English, Japanese, Chinese)