Michelin Guide is a world-famous guide to the best restaurants across the globe. This year, there were many additions in the area of Seoul, especially focusing on restaurants serving Korean cuisine. Travelers looking for the best in Korean dining should definitely visit a Michelin starred restaurant, serving the highest quality in taste, presentation, and nutrition. 
Tip) Michelin Star Restaurants
Michelin Guide has been searching for and recognizing outstanding restaurants for over one hundred years. The restaurants included in the guide are rated based on their taste and presentation, in order of three to one stars. Three-star restaurants rank supreme, being worth taking a trip just to taste. Two- and one-star restaurants follow as stand-out establishments.
Exceptional Cuisine, Three-star Restaurants
------------------------------------------------------------------------------------------------------------------------------------------
The essence of Korean cuisine in outstanding form, Gaon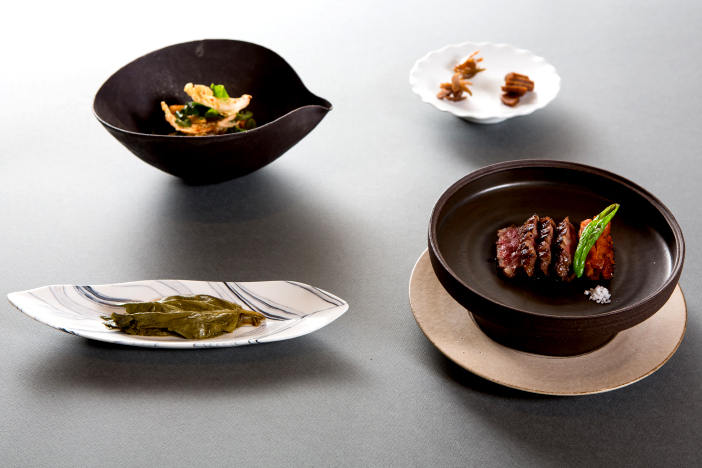 Gaon (Credit: Gaon)
Gaon is a first-class restaurant serving Korean cuisine course meals. The restaurant specializes in presenting dishes that fully explore the natural flavors of the seasonal ingredients. To focus on providing the best dining experience possible, the menu includes only two courses of Onnal and Gaon. In addition to the dishes themselves expressing the charm of traditional Korean cuisine, the interior of the restaurant is divided into artfully decorated private rooms to increase one's dining pleasure. 
☞ Address: Horim Art Center M, 317, Dosan-daero, Gangnam-gu, Seoul 
Sophisticated Korean dining paired with wine, La Yeon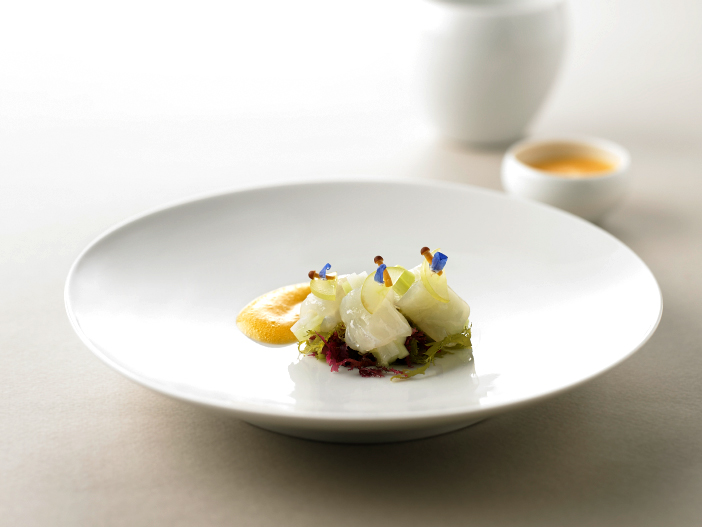 La Yeon (Credit: La Yeon)
La Yeon serves a sophisticated formal dinner of Korean cuisine prepared through modern recipes. Located on the twenty-third floor of The Shilla Seoul, diners can take in a view of Namsan Mountain while enjoying their meal. The re-envisioned Korean cuisine presented on La Yeon's menu pairs well with wine, standing out from other restaurants. 
☞ Address: The Shilla Hotel 23F, 249, Dongho-ro, Jung-gu, Seoul